Campus Life: Healthy at School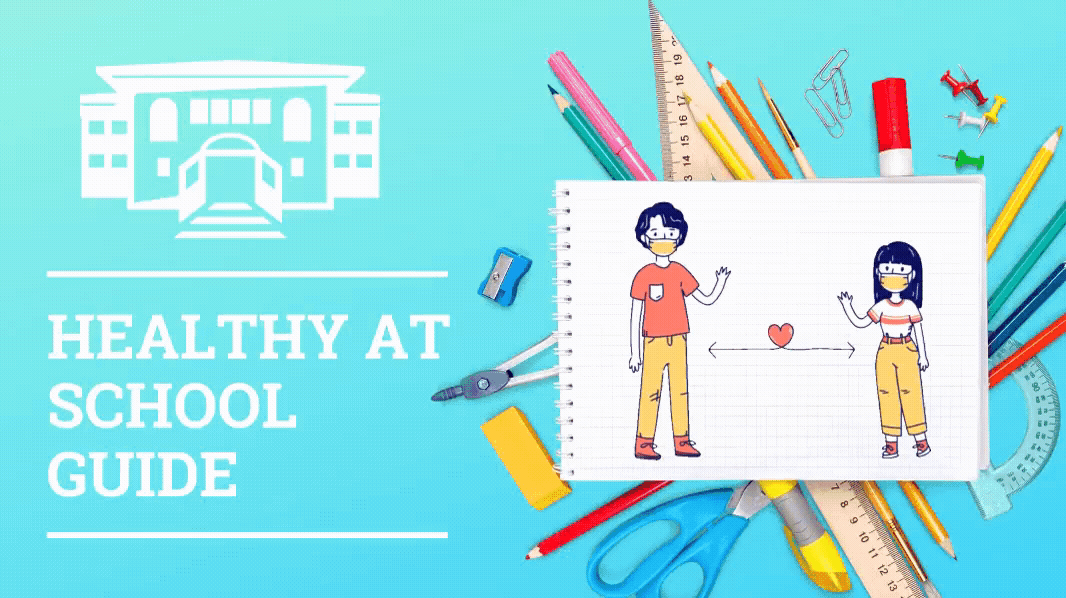 Welcome to the HEALTHY AT SCHOOL resource page. This page presents you with our most up-to-date plans for the 2021-2022 school year. Please understand that plans can change and we will stay current through this so you can always stay up to date on our Healthy at School action plans. Please bookmark this page and revisit it periodically for the most up-to-date information.
The purpose of this page is to share our action plans and also what we need for action items from our families. The health, well-being and safety of our Chance family of students, faculty, staff, and parents remain our highest priority.
__________________________________________________
On-Campus Learning Protocols: 
We are currently on-campus and in-person, we have developed contingency plans to employ if the situation changes. Throughout the rest of this year, we are monitoring the health and safety of both the VCS community and the greater Louisville community, making adjustments as information continues to develop. 
Below are some of the COVID-Specific Health and Safety Procedures that are in place to help us welcome your children back into the classroom safely. 
The information included in this dashboard reflects the number of active positive cases among VCS students, faculty, and staff and active quarantines due to exposure at VCS
.
This list is updated daily:
| | | | | |
| --- | --- | --- | --- | --- |
| Student Positive | Student in Quarantine Due to Exposure | Staff Positive | Students in Class Quarantine | Staff Quarantine |
| 0 | 0 | 0 | 0 | 0 |
COVID Illness and Contract Tracing: Symptom or Quarantine Instructions
Quarantine Guidance for Fully Vaccinated Individuals
Fully vaccinated individuals (i.e., ≥2 weeks following receipt of the second dose in a 2-dose series or ≥2 weeks following receipt of one dose of a single-dose vaccine) do not need to quarantine after exposure to a COVID-19–positive individual. They should monitor themselves for COVID-19 symptoms for 14 days after their exposure, be tested for COVID-19 3-5 days after their exposure, and wear a mask when in public places indoors for 14 days after their exposure or until receipt of a negative COVID test. 
If they develop symptoms within 14 days of exposure or have a breakthrough case, they should begin a new 10-day isolation starting the day the symptoms first developed and visit a doctor to get evaluated and/or tested. If symptoms develop, health@chanceschool.org should be informed as soon as possible.
The above exception only applies to fully vaccinated individuals. Students and non-fully vaccinated household members who are exposed or travel to states on the self-quarantine list must follow the quarantine guidelines.
Regardless of vaccination status, inform health@chanceschool.org if you or a family member is exposed or travels to a state on the self-quarantine list so we can monitor the situation and consult public health if it becomes necessary. When you make this notification, please provide the date(s) and manufacturer of any COVID-19 vaccine doses the person in question has received.
All people—students, faculty, staff, or visitors—coming onto the VCS campus will complete a health questionnaire upon arrival, either during carpool or when otherwise entering the building. Recent experience with COVID-19 symptoms and household quarantine status will be assessed. 
Elementary Student:
Elementary students will be required to wear a mask inside. Masks are not required outside except when in close contact with others. Close contact is within arm's length for more than one minute. Please review the
School Supply List
.
Preschool Student:
An 
emergency administrative regulation
 from the Kentucky Department of Public Health requires all individuals age 2 years and up to wear a mask when indoors at child care centers, which include preschools. This requirement does not apply to children when they are sleeping or when they are outside.
Adults:
All visitors, adults, staff on campus are required to wear a mask regardless of vaccination status when indoors. Outside, no masks for children and vaccinated adults. Please contact
health@chanceschool.org
with specific questions.
Social Distancing/Cohorting Approach
Our cohorting adjusts based on the community incidence rate. We will be starting the '21-22 school year with classroom-level cohorting. See the Matrix below for details.
The K-12 School COVID-19 Testing Program is a voluntary program offered by the Kentucky Department for Public Health (KDPH) in partnership with the Centers for Disease Control & Prevention (CDC) for Kentucky K-12 schools to assist in reopening safely for in-person instruction. Virginia Chance School, with the consultation of our Health and Safety Committee, has decided to participate in this program for the foreseeable future. 
Unvaccinated staff members will participate in weekly COVID-19 testing. Vaccinated staff members, as well as K-5 students, may participate in testing at their discretion. We are waiting to learn whether or not preschool-age students may also be eligible, at this time, however, preschool students are ineligible to participate in the program. To connect with our designated lab please email
health@chanceschool.org
.
Parents need to complete the two PDFs below and bring them to the testing. You do not need to complete the insurance info part as this is at no charge.
Hand Washing and Facility Cleaning
Students, faculty, and staff will wash their hands throughout the day, including upon arrival, before and after eating, after using the restroom, after being outdoors, and before leaving school. The school has also invested in a nightly professional cleaning service to make sure our spaces are cleaned and sanitized. Teachers will follow cleaning protocols in the classroom during the day.
HVAC Upgrades & Enhancements
Over two years, we have replaced and upgraded all of our HVAC units, 20 in total! All units now also have hospital-grade air scrubbers. This comprehensive HVAC system overhaul was a significant investment in the health and wellbeing of our children and adults at Chance School. In the pursuit of being an exemplary steward of your investment in Virginia Chance School, we always ask ourselves: "What's best for children" in all we do, even facility management.
FDA-Cleared Class II Medical Device- The Air Scrubber by Aerus was installed on all our HVAC systems to remove surface and airborne contaminants. Its ActivePure® Technology uses light waves and a catalytic process to produce scrubber ions and hydroperoxides that destroy contaminants on surfaces and in the air. ActivePure® Technology has been tested in independent labs and proven effective on bacteria, viruses, mold, and fungi on surfaces and in the air.
Visits will be limited to when there are a clear need and a clear plan for the visit. Special visits, such as coming in for birthdays, class parties, book reads, will be creatively restructured and reimagined to align with current Health and Safety Protocols. Late arrivals and early dismissals will happen at the front door with entrance to the building permitted only for the student. No parent walk-ups to the classrooms will be allowed; they will be chaperoned through the building by staff warmly and lovingly as we know this will be a new transition for some students.
Snacks will no longer be communally provided, but rather all students will provide their own snacks daily. Lunches will need to be packed to be shelf-stable with ice packs or thermoses as we will no longer use refrigerators and microwaves communally for health and safety precautions. All students will bring their own utensils. Please check the
School Supply List
for specific recommendations.
Travel Self-Quarantine Policy Update
As of September 16, 2021, we have changed the travel quarantine policy from a requirement to a recommendation.  The health and safety of your children and the community is our number one goal. Over the last 18 months, this particular restriction served us well, but now it has been deemed less effective. We are continuously reviewing our health and safety policies and will make changes as needed to maintain a safe/manageable process.  
Specifically, this change means that if your family plans to travel in Kentucky, to another state, or internationally, we recommend the following:
Avoid large gatherings
Wear a mask
Maintain physical distancing
Maintain best safety practices that you would follow if at home
Participate in weekly onsite testing before and after travel
If you are following these recommendations, then you may choose to return to school after your travels. If you are not following these recommendations, then we would recommend a 10-day quarantine for any unvaccinated family members.